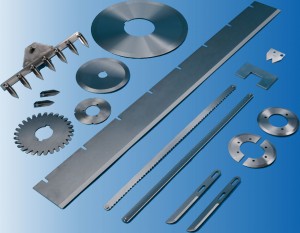 GIC Supply LLC offers the highest quality, competitively priced knives you need for your Food Processing operations. Our complete range of food processing knives are manufactured from the finest quality food-grade approved stainless materials.                                                                       
We manufacture from the finest food-grade approved stainless steel materials.
Precision machine knives for a wide range of food processing applications:
Poultry – portioning and other poultry blades
Meat & Fish – scrapers, dicers, slicers and macerators
Vegetables – slicers, dicers and others
Confectionery
Cheese
Pasta
Mushrooms
Onions
Bakery Items
Snack Foods
Skinner Blades
Band saw blades
Reciprocating blades for the meat and bakery industries
Most of our knives are in stock and ready for shipment. Ask about our Stocking Programs. We also manufacture custom knives.
GIC Supply LLC offers a full range of industrial machine knives used in the various food processing and packaging industries. Our precision ground blades are made from high quality hardened and tempered stainless steels. We are committed to providing our customers with machine knives that meet or exceed OEM specifications.
Contact Us today. Click Here.