[one-third-first]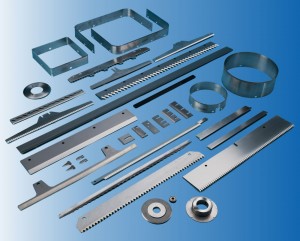 [/one-third-first]
[one-third]
Circular Knives
Tooth Knives
Perforating Knives
Razors Knives
Cut-Off Knives
Zig-Zag Knives
Form fill and seal
[/one-third]
[one-third]
Tray knives
Scissor knives
Tape knives
Over Wrappers
Straight knives and anvils
[/one-third]
Most of our knives are in stock ready for shipment. Ask about our Stocking Programs.  We also manufacture custom knives.
Standard and Custom Blades Are Made From The Following Materials
Carbon Steels
Stainless Steels
Tool Steels
Tungsten Carbides
Wear and Corrosion Resistant Coatings for Packaging Knives are Offered
Our Packaging Knives are made to very close tolerances and we have the expertise to deal with  your special requirements.
Knives for all packaging machines such as:
Form Fill & Seal Machines
Vacuum Packaging Machines
Film Wrapping Machines
Tray Forming and Carton Sealing Machines
Sachet Forming Machines
Tamper Evident Machines
And Others
We provide V-Tooth, Scalloped Tooth, Serrated Tooth, Zig Zag, and Knife & Anvil sets. We can assist in designing a knife that will improve your production. Call us today
GIC Supply LLC offers a full range of precision ground blades, made from high quality hardened and tempered stainless and carbon steels. We are committed to providing our customers with machine knives that meet or exceed OEM specifications.
Contact Us today. Click Here.